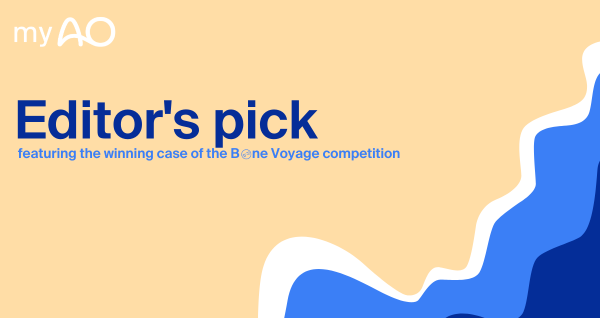 Posterior wall acetabular fracture fixation via Kocher-Langenbeck approach
In this month's Editor's pick, myAO is featuring the winning case of the Bone Voyage clinical competition, submitted by
Nick Vasilev
, a surgeon from the Russian Federation. 
This case highlights the management of complex acetabular fractures which often require a combined approach of
urgent closed reduction, temporary external fixation, and definitive ORIF
to restore articular congruity and allow early rehabilitation to optimize outcomes. 
We invite you to review it and engage with it by applauding or sharing your comments. You can also
save the case to your CaseFolio
for future reference by clicking on the bookmarking icon.