Clinical Cases on myAO – The Road Ahead for 2022
It's been almost a year since we launched the redesigned myAO and what a journey it has been. We've learned a lot from the tens of thousands of surgeons using the platform, in particular on how you would like to see clinical cases evolve on myAO. We're excited to reveal that in our latest release we've made some big changes to how cases work on myAO.
All your cases in one place
First and foremost, your cases are no longer bound to the group they were posted in. Any cases you post in groups will be saved to your personal media library, and can be found in the new page called "Your cases". You easily access this page through the bottom bar on the mobile apps or the top bar on the web app. And just in case you were worrying, we've made sure that all cases you've made over the last year will be immediately available in the new area.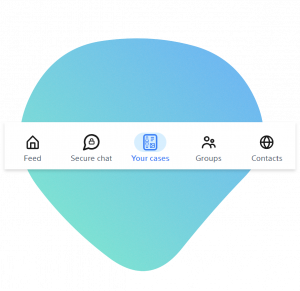 Private cases
In addition to creating cases in groups, we've also added the ability to create cases privately. Whether you want to work on a case over time before sharing it publicly or just want to store your cases in a place you can access at any time, now you can. You can create a private case via the "Your cases" page or the new button at the top of your feed.
A new creation experience
After intensive feedback, interviews, and testing we're releasing a new and easier way to create cases. We've simplified the experience by reducing the amount of information needed to create a case as well as reordering the flow to better fit the way you create cases. Now you'll start by selecting the images first before adding some brief info about the case. To make the process even simpler we've added auto-generated case titles as well as completely overhauling image editing and how you assign them to stage-of-treatment galleries.
What's coming up
This is just the start of the exciting developments for cases. Over the next few months, we will be releasing monthly updates that continually add to the case experience. We'll go into more detail with every release but here's a glimpse of what you can expect to see:
Advanced clinical editing tools for images (Angle measurement, length, arrow annotation, etc)
Additional case details incl. PDF attachments, private annotations, and more
The ability to add videos
Secure sharing to external apps like WhatsApp etc.
Export to document form (PDF, PPT)
We look forward to discovering how you'll use the new case experience, what works well, and what we can improve. Let us know through either the give us feedback button on the apps, or by sending us more detailed feedback in an email.
As always, thanks for being a part of the myAO journey.
The myAO product team